Fishlovers can indulge theirselves in Pakhuus; the menu offers a variety of fresh fish, crustaceans and shellfish, mostly from the North and Wadden Sea.
Of course the meat lovers are not forgotten, we serve the famous Texel lamb and a (multi-course) dinner for vegetarians is also possible.
On one of the most beautiful spots on Texel
With fantastic views over the harbor of Oudeschild,
says Restaurant 't Pakhuus.
The restaurant has 80 seats and is therefore very suitable for larger groups. 't Pakhuus is accessible for disabled people and wheelchair users.
Patron-cuisinier Boy Schuiling, partner Felicia Siebert and their team are happy to welcome you at the port for a delicious multi-course menu, an à la carte dish, a " simple " or a complete lunch, nice open wines by the glass, or a cup of coffee with apple pie or friandises.
On Wednesday to Sunday you are welcome from 12:00 pm for coffee, lunch and dinner.
't Pakhuus works a lot with menus; be surprised by our kitchen brigade! You can choose between a 5 or 6 course surprise menu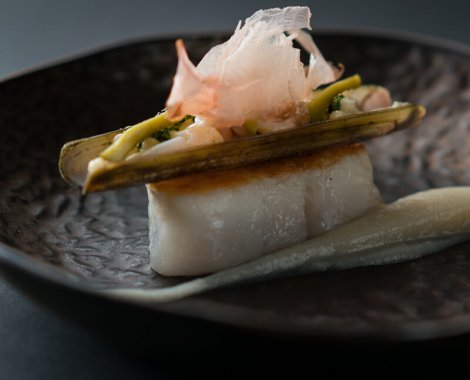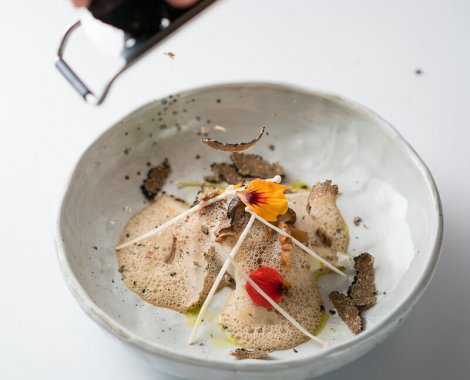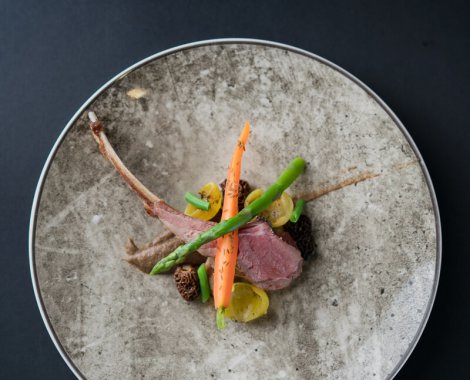 Whether you go for local beef or fresh sea products, 't Pakhuus offers a very varied range of dishes.
't Pakhuus offers a suitable wine for every dish. Let yourself be pampered with the delicious flavor profiles and let your dish come into its own even better.
We offer a wide range of digestives. From delicious liqueurs for coffee to the only real Texel "Ocean Aged" gin.
There is plenty of choice in coffee, tea, soft drinks. If you prefer a beer, we recommend two delicious beers from Family Brewery Diks (only available on Texel), or go for a Swinckels beer, also in an alcohol-free version!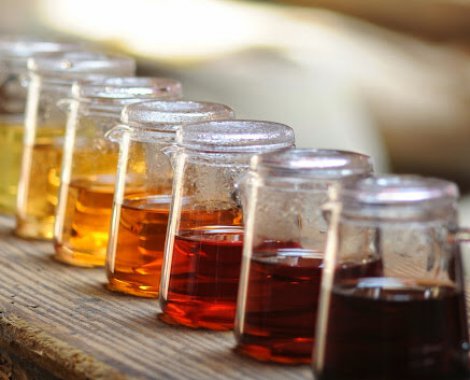 Restaurant 't Pakhuus is located on the harbor of Oudeschild on the beautiful island of Texel and has 80 seats.
In the summer months it is wonderful to stay on our beautiful terrace at the front, with a beautiful view over the harbor, the Wadden Sea, cutters and the tour boats.
With us you can enjoy the most delicious dishes and drinks all year round, whereby our locally produced products are also represented.
View our photos and be seduced.